We invite you to join us in worship, in prayer, and in friendship.
Join us at our daily Mass and at our weekend Liturgy. Worship the Lord with us and be enriched by thoughtful homilies, beautiful music, and a welcoming community of faith.
We look forward to meeting you!
You can support your parish electronically

What's New at Saint John Chrysostom
Saint John Chrysostom Parish is blessed as we continue our faith journey under our administrator for Saint John Chrysostom Parish, Father John Connolly.

Why an administrator and not a pastor? Click here for an explanation of the terms "pastor" (meaning shepard), Administrator, and Parochial Vicar.
Holiday: The Saint John's Parish Office will be closed on Good Friday, April 18th, 2014, If you need a priest for any reason kindly call Saint John's Rectory 617-323-4410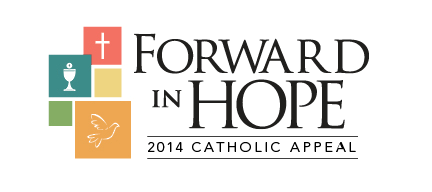 2014 Catholic Appeal : SaintSt. John Chrysostom parish 2014 Catholic Appeal campaign is off to a wonderful start with $8,755.00 already pledged. The early outpouring of generosity from so many families sustains the important ministries that help St. John Chrysostom Parish and the 287 parishes in the Archdiocese of Boston. Through the support of spiritual and administrative services funded by the appeal, our parish is better able to serve the needs of our community and spread the Gospel message. Thank you to all who have already made their pledge.
If you have yet to do so, please consider supporting the 2014 Appeal. Take a moment to watch this year's video and share it with your family and friends click on the image or visit BostonCatholicAppeal.org
Lenten Regulations
Abstinence: Catholics over 14 yrs of age are bound to the obligation of abstinence. Abstinence is to be observed on Ash Wednesday and the Fridays of Lent. On days of abstinence, meat may not be used at all.
Fast: Catholics over 18 and up to their 60th year are bound to the obligation of Fasting. Ash Wednesday and Good Friday are the days of fasting. On these days, only one full meal is allowed. Two other meatless meals, sufficient to maintain strength, may be taken according to each one's needs, but together they should not equal another full meal. Eating between meals is not permitted, but liquids, including milk and fruit juices are allowed.
Easter Choir: Rehearsal for our Easter Choir will be held on Thursdays at 6:30 PM until Holy Week. Bring any notebook you may have, and any music from last year, and come with a song in your heart as we prepare to praise our Savior, Lord Jesus Christ. See you there.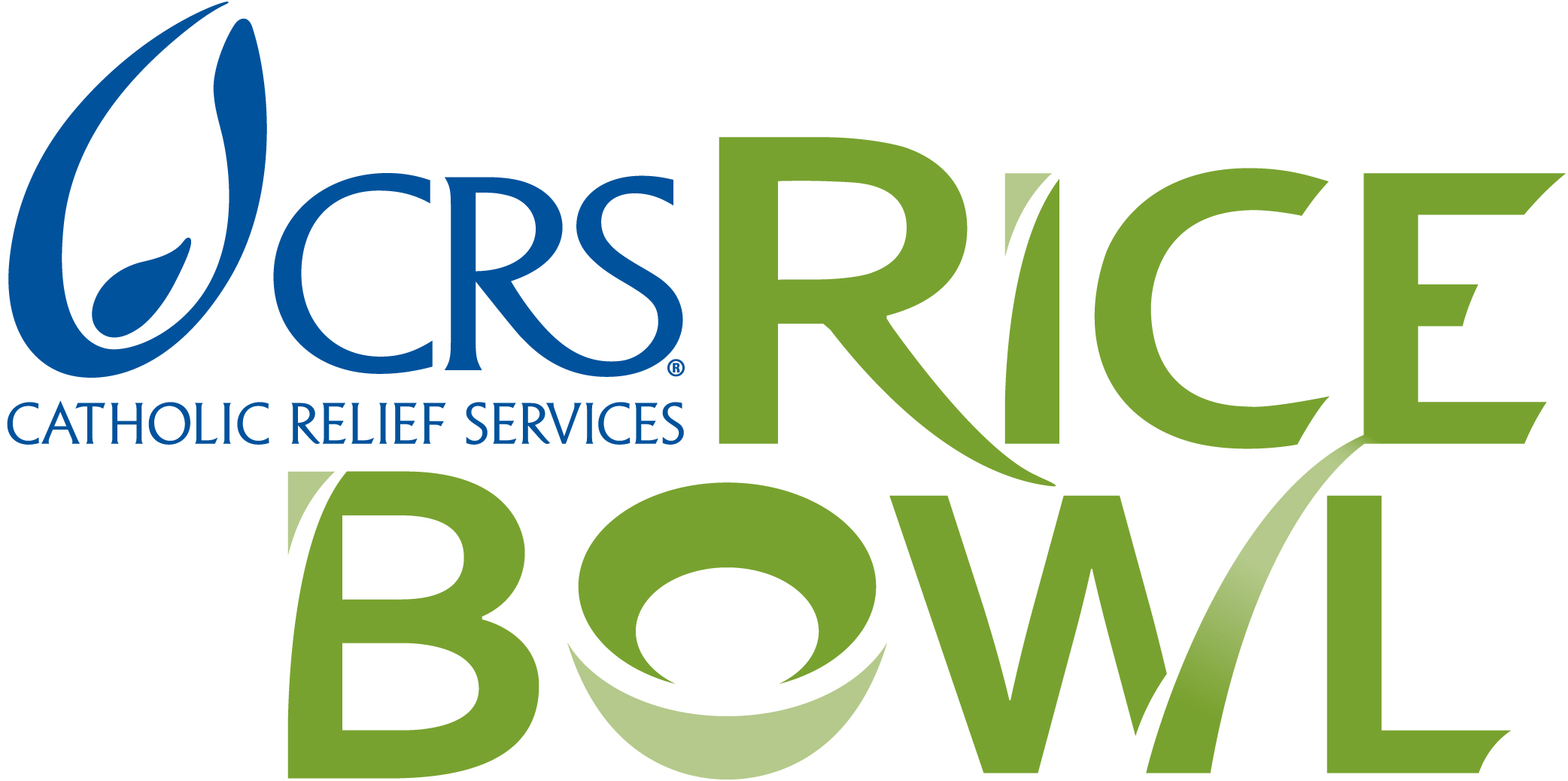 Catholic Relief Services (CRS) Rice Bowl: Lenten Rice Bowls to assist the poor may be brought to the Church or the Parish Center any day during Holy Week.

CRS Rice Bowl is Catholic Relief Services' Lenten faith-in-action program for parishes, schools, and families. The program invites Catholics to live in solidarity with our poorest and most vulnerable brothers and sisters through the three Lenten pillars of praying, fasting, and almsgiving. Participants journey throughout the forty days of Lent with the daily reflections included in the Lenten Calendar, offering small, suggested sacrificial gifts to fill their Rice Bowls as the read and watch Stories of Hope from individuals and communities whose lives have been changed by CRS Rice Bowl contributions.

CRS Rice Bowl asks us to:
Pray to deepen our relationship with God and reflect on what type of person He calls us to be.
Fast to remove the things that get between us and God and to live in solidarity with those in need.
Give alms to our brothers and sisters in need, honoring Jesus' call to serve our neighbors.
Palm Sunday the Passion: The story of the anointing of Jesus is one of the few stories that appear in all four Gospels. As people begin to grumble about the cost and waste of the perfume, Jesus responds: "You always have the poor with you and any time you want to you can do something good for them."

As we continue our Operation Rice Bowl journey let us remember in prayer that we are one human family, regardless of our differences. Answering the call to love our neighbors will promote a culture of respect and lead to peace in our own community, and in communities around the world. May our fasting keep us mindful we are our brothers' and sisters' keepers.

May our almsgiving assist those in need here in the United States. 75% of your gifts to Operation Rice Bowl support Catholic Relief Services' programs around the world. The remaining 25% of your contributions stay in dioceses in the U.S. to assist local hunger and poverty alleviation programs.

The parishes of West Roxbury and Roslindale will offer an opportunity for Confession in the Lenten Penance Service. This year, The Sacred Heart Parish will host this service for our nearby Churches: St. John Chrysostom, and Saint Theresa's, for our friends and neighbors in this service of reconciliation on Monday, April 14, at 7:30pm.

The Light Is On For You On all the Wednesdays of Lent from 6:30 - 8:00 p.m. Saint John Chrysostom parish and all the parishes and chapels of the Archdiocese of Boston will be open for individual confession. The Archdiocese has set up a website, TheLightIsOnForYou.org to help you prepare. There are videos on the Sacrament of Reconciliation, sheets on how to make a good confession, answers to frequently asked questions and more. We will also offer Eucharistic Adoration concluding with Benediction during this time. Please make plans to come on Lenten Wednesdays and spread the word of this special outreach of mercy to those you know.
Holy Week 2014: Please join us for the celebration of the Liturgies of the Sacred Triduum on Thursday, Friday and Saturday of Holy Week. These are the three most sacred days of the church calendar as they recall the saving mysteries of Our Lord's Passion, Death and Resurrection. One and all are truly most welcome to join us on Holy Thursday at 7:30 pm for the Evening Mass of the Lord's Supper, followed by Prayer and adoration of the Blessed Sacrament on the Altar of Repose; Good Friday's Liturgy of the Lord's Passion and Death, with Adoration of the Cross and Holy Communion at 3:00 pm; and Holy Saturday's Easter Vigil, the first Mass of Easter, beginning at 8:30 pm. On each of the days of the Triduum (Thursday, Friday and Saturday) there will not be a Mass celebrated at 9:00 am. However, a brief service of Morning Prayer will take place on these mornings at 9:00 am. Please note that on Good Friday, the Stations of the Cross will be prayed at 12:00 noon, followed by a reading of the Passion of Our Lord, led by members of the Parish Prayer Group. All are most welcome to come and participate in these most holy rites. If you are unable to be with in person, please be sure that you and all whom you hold dear will be remembered in the prayers of all of us who will come together in prayer here at St. John Chrysostom.
Time of Prayer for Pastoral Visitors: "Let Our Eyes be Opened!" This day will focus on the growth in faith that happens as we follow Jesus and witness the healing power of his presence. The Office of Worship and Spiritual Life in collaboration with the Office of Health Care Ministry offers regional Mornings and Afternoons of Prayer for Pastoral Visitors and Eucharistic Ministers to the Sick. Saturday, February 22, 2014 10:00 AM – 12:00N at Saint John Chrysostom. There is no charge for these Days of Prayer You are welcome to attend any of them. To register: Call the Office of Worship and Spiritual Life at 617-779-3640 Or e-mail spiritual_development@rcab.org. Refer to the archdioces website for additional information
Stations of the Cross will be celebrated on Friday evenings during Lent, at 7:00pm in the Church. No Stations of the Cross on Friday March 7th, 2014, due to Confirmation.
Parish Bazaar 2014 Bazaar Meeting Tuesday, March 25th, 2014. If anyone still has the 'OUTDOOR BAZAAR SIGN'S at home, please return it to the parish hall. NOTE: In the event of a snowstorm the meeting will be postponed to April 1st at 7:00 PM
Religious Education Program (CCD) Saint John's Religious Education Classes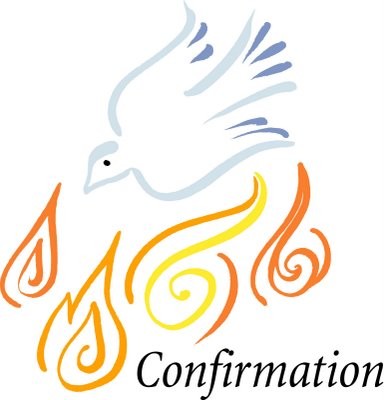 We as a Parish Community Congratulate our Young adults who were Confirmed by the Most Reverend Bishop Robert F. Hennessey Friday evening, March 7th, 2014.

Congratulations to our young children who received the Sacrament of Reconciliation Saturday, March 15th, 2014. May they continue to grow and understand God's love in forgiving. Peace to them and their Parents.

During the next few weeks, the students in grades one to six will be focusing on different aspects of Lent and the significance of the season. Please ask your child what they have learned each week so you can continue these important lessons during the weeks of Lent.

This Weeks Classes:
Sunday, April 13th, 2014
9:30 AM CCD Grades 1 & 2
10:30 AM CCD Grades 3, 4, 5 & 6
6:30 PM CCD Grades 7, 8, & 9
Grade 2 First Eucharist
May 1st, 2014 First Communion Practice
May 2nd, 2014 First Communion Practice
May 3rd, 2014 First Communion
May 4th, 2014 May Procession
Parents please make sure your children arrive on time for class. Thank you.

Saint John's expresses our appreciation to the teachers for the love they share with our children. This becomes more evident each year in their faithfulness to the Religious Program as well as making efforts in keeping your children safe on our busy Sunday mornings.
Project Rachel One Day Retreat for Hope & Healing After Abortion Winter/Spring 2014 Dates: Saturday, February 22, March 29, April 12, 2014 The unique pain suffered by women after abortion often requires extensive spiritual and therapeutic support. As part of its post-abortion ministry, Project Rachel in the Archdiocese of Boston offers a specially-designed day long retreat for women seeking hope and healing from abortion called "Come to the Waters of Healing." If you or a loved one is suffering from post abortion pain, contact Project Rachel about upcoming "Come to the Waters of Healing" retreats to be held Saturday, February 22nd, 2014, Saturday, March 29th, 2014, and Saturday, April 12th, 2014. For more information you can call Project Rachel at 508-651-3100 or you may e-mail help@projectrachelboston.com or you may visit our website at projectrachelboston.com All calls and e-mails are confidential.
Saint Vincent de Paul Society This week is Palm Sunday and the beginning of the holiest of Christian weeks. Let us pray for the grace to take up our own cross and to follow Jesus through death to new life

Please support the Society of St. Vincent de Paul so that together we can help the needy as they carry their cross of suffering and pain.
The Sisters of Charity of Saint Mary Invite you for an hour of prayer to be held on April 14th, 2014, at 7:00 pm. For more information call 617-469-5246 or email scsm_boston@hotmail.com
The Society of Saint Vincent de Paul Boston
Earth Day 2014 will be celebrated around the world on April 22,nd, 2014. Events are held worldwide to demonstrate support for environmental protection. Earth Day transcends all national borders and brings people, all over the world together, in harmony with nature. Celebrate Earth Day by stepping outside, no matter what the weather. Enjoy the fresh air, walk through the woods in search of wildflowers, plant garden or volunteer to clean up a park.

A Quote From Aldo Leopold "We abuse land because we regard it as a commodity belonging to us. When we see land as community to which we belong, we may begin to use it with love and respect."
Pray for our Sick Each day we pray for those sick or infirmed in the Parish. If you would like us to pray specifically for someone in need, please write the name of the person in the Parish Book of Intercession in the vestibule of the church or call Saint John's Office at 617-323-4410 ext. 10.
Parish Health and Prayer Shawl Ministry: Blood Pressure Screening will be held on Saturday, April 12th, 2014, 3:15 and 4:45 and on Sunday, April 13th, 2014, following the 7:30 AM Mass in the Parish Center in Room 5-6

The next Parish Health & Prayer Shawl Ministry Meeting will be held on Wednesday March 5th, 2014, at 7:00 PM.
Saint John's Prayer Group wishes you the Blessings of this Holy Season. Saint John's Prayer Group does not meet during the winter months; we will resume our Prayer Meetings in April, 2014. more...

Catholic Schools Open House and Registration
Monsignor James J. Haddad Middle School Information night on Thursday, January 23, 2014, at 7:00 pm in the Middle School dining room at 110 May Street, Needham, MA. Please join us for a presentation and tour of the facilities. Also a special opportunity to meet the teachers on Sunday, January 26th, 2014, and an Open House in the school from 1 to 3pm. MHMS is co-ed and serves 210 students in grades 6-8. For more information, please call the school at 781-449-0133x211 or visit the web site www.saintjoes.com/middleschool.cfm.
Saint Joseph Preparatory High School 617 Cambridge Street, Brighton Are you a student or parent interested in a Catholic High School for the 21st century student? Then you will be glad to know that Saint Joseph Preparatory High School, Saint Joseph Prep will be hosting an Open House on Sunday, October 27th, 2013 from 1 - 4pm. Saint Joseph Prep is a college preparatory high school, under the sponsorship of the Sisters of Saint Joseph, offering a curriculum characterized byinterdisciplinary teaching and collaborative learning, global awareness, and enhanced use of technology, including iPad 3's for each student. Vibrant theology and campus ministry programs will ensure the moral and spiritual formation of students. Saint Joseph Prep is enrolling now and we welcome your application.
Key Admission Dates
Open House October 27, 2013
Entrance Testing November 16, 2013
Entrance Testing December 14, 2013
Application Deadline December 16, 2013
For additional information, visit the web site at www.saintjosephprep.org or contact the Admissions Office at admissions@saintjosephprep.org or 617-787-7999.

Xaverian Brothers High School, 800 Clapboardtree Street, Westwood, hosting an Open House on Sunday, October 27 from 10:00 a.m. to 1:00 p.m. Come meet students, teachers, coaches, administrators and register for the entrance exam. The day will also feature student-led tours, a student presentation, and information about our new 7th/8th grade program as well as the high school program.
Entrance Exam For Grade 7
Independent School Entrance Exam (ISEE)
Saturday, November 9, 8:30 a.m. - 11:10 a.m.
Saturday, January 11, 8:30 a.m. - 11:10 a.m.
Entrance Exam For Grade 9
High School Placement Test (HSPT)
Saturday, November 16, 8:30 a.m. - 11:30 a.m.
Saturday, December 14, 8:30 a.m. - 11:30 a.m.
Information Breakfasts Parents and guardians are invited to attend an admissions informational session while the entrance exam is underway. Coffee and light fare will be served. For information call the Admissions Office at (781) 326-6392, or by visit the website at XBHS.com.

Mount Alvernia High School Open House: Teaching girls to have faith in themselves. Come see what it's like to be a part of the Mount Alvernia family. Visit Mount Alvernia High School at their Open House on Sunday, November 3rd from 1:30pm-4:00pm. Mount Alvernia is an all girls, college preparatory high school for grades 7-12 and is located at 790 Centre Street, Newton, MA. For more information, visit our website at www.mountalverniahs.org

We would be happy to list your admission. email us.
Our Music ministry would like to introduce music from our hymnal that is not often sung or sung infrequently. As you look through the book, you may see a hymn or song from your childhood summer camp, or other church experiences, that you'd like to hear or sing again. The music ministry would be happy to introduce new hymns or more frequently sing music that will uplift souls and minister to the whole flock. Just drop off any hymns or a list of hymns that you'd enjoy, in an envelope with Alan Long's name at the office. Thank you for your support of the music ministry. Let us move forward in the peace and joy of God's Great Love.
Saint John's Seminary

Friday, April 4, 2014 from 9:00 am to 3:30 pm - A day of ongoing education development for clergy, deacons, religious, and laity in leadership positions in parishes. Parish council members, ministry and volunteers are welcome. Fr. Michael White and Tom Corcoran Co-authors of REBUILT. Register online at www.sjs.edu for questions or additional info call 617-779-4104. From 'Fundamental Theology' and 'Catholic Social Doctrine' to 'Prayer in the Old & New Testaments' there are many topics to consider! Courses may be taken for credit or audit. Visit the website to review all the course offerings. Come and see what is happening at the expanding Theological Institute!
Let us pray for and celebrate the life of Father William S. Dunn, physician of souls, as his pilgrimage brings him to eternal life. May he rest in peace. Father Dunn passed away on Monday, 20 May 2013 after a brief illness. Burial was at Saint Joseph's Cemetery, West Roxbury.

Obituary in the Boston Pilot

Kindly keep Fr. Dunn in your prayers. Thank you.

Pastoral Collaboration Plan Read latest about the Archdiocese of Boston announcing the first parishes to be grouped under the first phase of the new pastoral plan in the Pilot
Pastoral Planning Read this article from the Boston Pilot discussing Caridnal Sean's approval of the Archdiocesan Pastoral Planning Commission proposal. The proposal calls for the archdiocese to organize its 288 parishes into approximately 135 groups called "parish collaboratives." Led by one pastor, a group of priests, deacons and lay ecclesial ministers, called a "pastoral team." Be informed.
Saint John's Parish Library As we enter the Season of Lent, please take advantage of the wonderful parish resource of our Library. Our Librarian has prepared a wonderful display of works that are especially suitable for reading during the Lenten days of grace and repentance. Please stop by and browse through our Lenten display as well as the rest of the collection, and pick out a literary companion for your own Lenten journey

The Tuesday Night Prayer Group has dedicated their parish library to Fr. Dunn. Many books have been donated to deepen the spiritual life of our parishioners. Several ladies have been overseeing this project, both financially and faithfully checking the spiritual content of the books. They are grateful for the many religious texts they have received, which have been already used by many of our parishioners

If you are in need of inspirational reading come visit our parish library. We have several excellent books for you to read. The Library, a gift from our Prayer Group is located in the upper room, and contains books on interesting variety of subjects including Church History, Theology, Bible and related books, Lives of the Saints, Maryology, Spirituality, Prayer Parish Ministries, and some Catholic fiction.

Take a look and take out a book.
Volunteering at Saint John's Saint John's is blessed with all those who volunteer their time to enrich our parish community. It reflects the generosity, the social commitment and the basic Christianity of our parish family.

At present the Liturgical Committee is calling parishioners to serve in the following ministries, Eucharistic Ministers are called not only to minister the Body and Blood of Christ, but to have and maintain a strong faith, a sense of awe, and an inclusiveness of others as the foundation for their ministry. The ministers accomplish this by strengthening their faith from within and sharing it with the faithful at communion time.

There are additional duties available at Saint John's that you can participate in that will allow you to assist the parish and help you serve your faith. We need people willing to serve as Lectors or Adult Altar Servers.

If you do not wish to be out in front, you may wish to care for the altar or arrange for the flowers. Whatever your expertise, your assistance would be greatly accepted. No job or amount of time is too little.

Anyone interested in assisting please contact Sr. Maureen at 617-323-4410 ext. 16
Eucharistic Ministers and Lectors: Saint John's would like to thank our Eucharistic Ministers, Lectors, Altar Servers, Ushers, Collectors and Greeters for all of their help in assisting us at Masses and especially Funerals. The community appreciates and values their time and talent here at Saint John's. If anyone feels so inclined to be involved kindly call Sr. Maureen at (617)-323-4410 ext. 16.

Please notify the Parish Office, if you are planning a vacation within the next two months so we may make our scheduling arrangements. If interested in Lecturing, Ushering or Greeting, kindly call Sr. Maureen at 617-323-4410. Thank you.

We would like to Thank our Eucharistic Ministers, Lectors, Altar Servers, Ushers, Collectors and Greeters for all of their help in assisting us at Masses and especially Funerals. We appreciate and value their time and talent here at Saint John's. New Lectors and Eucharistic Ministers are welcome. As disciples in Christ perhaps you may also want to share your gifts with us.

"Being able to serve as a Lector has given me a deeper understanding of Scripture and the ways it can touch our hearts by having it read to us. Saint John's Parish has always been a gift in my life. Spending time here and helping out has made that gift even more special."

"It is very nice being a Eucharistic Minister. I always get the feeling of belonging to my church community and get such satisfaction from helping out. By serving in this ministry, I also feel that I am being a role model for my children. The benefits of serving truly outweigh the limited commitment and are truly worth the time."

If anyone would like to change Ministries kindly let us know. Please contact Sister Maureen at 617-323-4410, Ext. 16.
Are you interested in becoming a Eucharistic Minister? They are called not only to minister the body and Blood of Christ, but to have and maintain a strong faith, a sense of awe, and an inclusiveness of others as the foundation for their ministry. The ministers accomplish this by strengthen-ing their faith from within and sharing it with the faithful at communion time. Anyone interested in this ministry, please contact Sr. Maureen at 617-323-4410.
Saint John's Altar Servers The Mass is the greatest act of prayer and worship that we can make to God. The Mass is a celebration of God's love for us as an Altar Server it is a privilege to assist the priest with the Liturgy. We invite our adult parishioners and our young boys and girls to be part of this special ministry. Will you respond to God's call? If you are willing, please call Sr. Maureen at 617-323-4410 ext. 16.

We thank our Altar Servers who have been serving throughout the year.

Parents, kindly have your child at Saint John's ten minutes before Mass if he or she is serving. Thank you.
Clergy Benefit Trust directly supports the health, welfare, and retirement needs of our six hundered forty-five diocesan priests. These men have been there when we needed them. Now, it is our turn to fulfill the promises we make as Catholics to care for them when they need us. Clergy Benefit Trust supports the hundreds of priests across our Archdiocese who faithfully serve the Catholic faithful each day of their lives. All are welcome to make a donation online at CareforSeniorPriests.org On behalf of all our priests who will benefit from your generosity this Easter, thank you for your support. The following are senior Priests who have served faithfully at Saint John Chrysostom Parish. Please remember these faithful priests in your prayers and when contributing to the Easter Collection this year: Reverend Joseph K. Fagan, Reverend Leo X. Lynch, Reverend Paul A. Phinn, Reverend Paul W. Berube, Reverend William T. Pearsall, Reverend Garrett J. Barry, Reverend Paul V. MacDonald and Reverend Charles B. Flaherty.
RIP Richard D'Italia Our dear friend and Music Minister Richard D'Italia died Sunday, February 3rd, 2013. Richard was our Music Minister for almost 30 years. God Bless his family and may he rest in peace.
Communion Calls The parish staff will bring Holy Communion to shut-ins on a monthly basis. Please call the Parish Office 617-323-4410, if you know of a shut-in who would like to be included.
Marriage Program/Pre-Cana The catechism of the Church explains: 1632 "So that the 'I do' of the spouses may be a free and responsible act and so that the marriage covenant may have solid and lasting human and Christian foundations, preparation for marriage is of prime importance." The pre-marriage workshop at Saint John's Parish will be held on Friday, January 24th, 2014, at 7:00 PM – 9:30 PM and Sunday, January 26th, 2014, at 9:30 AM – 6:00 PM. It is imperative that anyone who is preparing to receive the sacrament of Matrimony attend a workshop beforehand. For more information or to register, contact Sister Maureen ext. 16 or parish secretary 617-323-4410 ext. 10. You might also want to check the Archdiocesan website at v. more...
R.I.C.A.The RCIA (Rite of Christian initiation of Adults) is a process which adults are fully initiated into the Catholic faith community. It includes four periods of information: Pre-catechumenate, Catechumenate, Enlightment, and Mystagogia. It is for men and women who are not baptized, baptized in another Christian Church and interested in ours, or baptized in the Roman Catholic Church but who have not received Sacraments of First Eucharist and/or Confirmation and have not been active in their faith since childhood. Each person's journey of faith is different. There is no set timetable for reception of the Sacraments. If anyone is interested in this sacramental process, the season at Saint John's begins in mid-November. Please contact the Parish Secretary 617-323-4410.
Baptism Preparation Program The Baptism Program is a time for parents to reflect on the Love of God and the new life of your child. We welcome your child into the Christian Community through Baptism. It is a wonderful time to renew your faith-life as parents, and prepare for the Baptism of your child. Together we explore the meaning of Baptism not just for the day of the ceremony, but for the continuing faith-life of your child. The class is held each month. Our next program will take place on Saturday, March 1st, 2014, at 10:00 AM, in our Parish Center. Before the Baptism of your child, please call Sister Maureen at 617-323-4410 x16. more...
Celiac Disease For those with celiac disease, we do have low-gluten altar bread and are able to consecrate these hosts at Mass for Holy Communion. If you wish to receive Holy Communion, please contact the parish office.
Military If you know of someone on active duty or about to be deployed and would like their name displayed in the vestibule of the church, please contact the parish secretary with the name and service. We will remember them in our prayers. !
Students and Adults Called to Serve The Mass is the greatest act of prayer and worship that we can make to God. The Mass is a celebration of God's love for us as an Altar Server it is a privilege to assist the priest with the Liturgy. We invite our adult parishioners and our young boys and girls to be part of this special ministry. Will you respond to God's call? If you are willing, please call Sr. Maureen at 617-323-4410 ext. 16.
Ministry to the Ill and Shut-ins Saint John's Eucharistic Minister's visit the hospitals as often as possible. When someone is admitted to a hospital be certain to indicate that he/she is a member of Saint John Chrysostom Parish. If you or your loved one or a neighbor would like to receive the Eucharist at home, kindly call the Parish Center Office (617)-323-4410 and one of our Eucharistic Minister's will visit you each month. more...
Stewardship. All things are from God and all things should be shared with those in need. As the people of God, we are called to "Go in peace, to love and to serve the Lord." Stewardship is our way as Catholic Christians of doing that every day in every possible way that we can.

There may be new signs of life speaking to us. We have only to see them to experience the glory of the risen Lord penetrating the shadows of our lives. Would you ever consider being in ministry here at Saint John's as a Lector, Minister, Usher, Greeter or any other ministry. Just as Jesus taught His disciples, we as disciples of God, can offer what we have. We encourage you to participate in any of the above areas that you may feel you can share with us.

If you would like to join any of our ministries kindly call Sister Maureen 617-323-4410. Thank you. more...
Project Loaves and Fishes You can make an on-going difference in a hungry person's life. Simply bring a canned good or non-perishable food item to church with you every week. Place the item in the large baskets marked. Like Christ feeding hundreds with five loaves of bread and a few fish, you can make a difference in your own small way. The collected food will go to a food pantry where it will be distributed to those in need. They are in particular need of powdered milk, peanut butter, canned milk, tuna, macaroni and cheese and tomato sauce
Pregnancy Help Is a crisis pregnancy center sponsored by the Archdiocese of Boston. Trained and caring counselors are available to assist any women experiencing an unplanned or crisis pregnancy. Pregnancy Help provides free pregnancy testing, limited ultrasound, counseling, referrals, ongoing support and material assistance to support women in finding alternatives to abortion. All services are free and confidential. Services are available for English, Spanish and Portuguese speaking clients. For assistance call toll-free: 1-888-771-3914.
Our Parish Mission Statement
We are God's people – women, men and children – created in His image and raised to a new dignity through Baptism to be a priestly people and stewards of His creation.
Conscious of this dignity, we choose to gather together at Saint John's to worship our Father, through Jesus in the Spirit especially in the liturgy and to create a family bond among us.
Therefore, we freely commit our time, talent and treasure to enhance the spiritual and human growth of the members of this family and the wider community.
Welcome to new parishioners!
If you are new in the parish, please visit our office in the
parish center
or call the parish office (617) 323-4410 EXT. 10 to register with us so we have your name and address. Anyone in our parish who will be moving is also asked to advise us of their new address. Thank you.
---
Back to Top
Thank you for visiting our site.
46663 Visitors since 11 March 2012.
Comments or suggestions about the website are most welcome.
Email the webmaster
Copyright © 2002-2014 Saint John Chrysostom Parish, West Roxbury, Massachusetts